If you've ever scrolled through Instagram and wondered about the TV icon in the upper-right hand corner, you've come to the right place. In fact, that icon represents Instagram TV, otherwise known as IGTV, the social media giant's new mobile video platform. Learn more about what this new feature entails, as well as why brands are making the most of it.
The Introduction of Instagram TV
Back in June 2018, Instagram CEO Kevin Systrom announced the launch of Instagram TV, a long-form video application that can be accessed from within Instagram.
The reasoning was that people are watching more digital video and less TV on the whole. In fact, Instagram estimates that, by 2021, mobile video will account for 78 percent of total mobile data traffic, especially among younger audiences.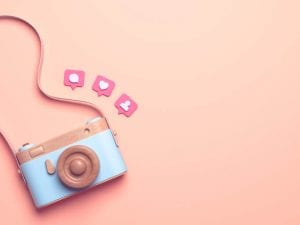 How it Works
IGTV allows creators to upload full-screen, vertical videos that are between 15 seconds and 10 minutes long. Some larger, verified accounts can create videos up to an hour long.
The platform has thousands of channels broadcast by both personal and brand accounts. On the main screen, users can choose between channels like "For You," "Popular," and "Continue Watching," or search for a specific topic. Best of all, IGTV allows users to engage with videos through sharing, likes and comments.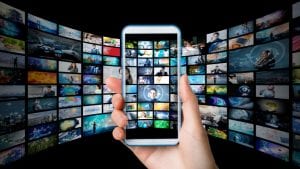 Why Brands are Flocking to Instagram TV
Return-on-Investment
Slowly but surely, brands are realizing that video is becoming the norm for digital content. Just last year, the typical person watched more than an hour and a half of online video per day. Furthermore, 78 percent of digital marketers say that video gives them a better return-on-investment.
No matter what statistic you choose, there's no denying that content on platforms like Instagram TV are making a big difference for brands of all sizes.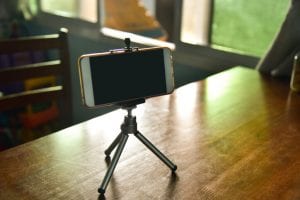 Flexible Video Formats
Since humans are largely visual learners, video is becoming the leading content format for establishing a connection and telling a story. That's because, in this day and age, visual cues and content tend to enhance the trustworthiness of a brand.
Fortunately, no matter a brand's mission, products or services—everyone can find their niche on Instagram TV. On the platform, brands can tailor their content to any kind of video format, such as:
Educational videos
Behind-the-scenes footage
Tutorials
Product demos and sneak peaks
Office tours
Question and answer sessions
It doesn't even matter which format you choose, Instagram TV's easy-to-consume videos are leading the way for successful digital marketing.