Word-of-mouth marketing is one of the first ever promotional methods. Those who are satisfied with your business' products or services tell the people they know, and, in a perfect world, they become customers as well. But in the digital marketing era, it's critical that you don't rely solely on the grapevine to get your business' name out there.
3 Reasons why too Much Faith in Word-of-Mouth is Dangerous
1. Your Customers Aren't Salespeople
Salespeople, especially those trained in the art of inbound sales, know that the days of cold-calling and pressuring prospects into conversion are over.
Prospects must be nurtured through their buyer's journey before becoming customers. And, as much as you may want to believe your customers are so satisfied with your business that they'll do all your selling for you, there's no guarantee.
Delighted Customers
While it's entirely true that delighting your customers causes them to speak highly about your business, it's unreasonable to think that they'll take enough time out of their busy lives to convert all of their friends and family into loyal customers for you.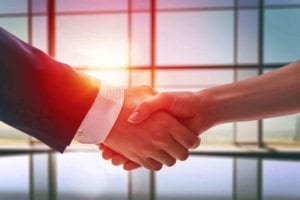 So while delighted customers may spread awareness about your business, it's up to you to express your business' value to the people they mention it to. Which brings us to our next point: consumer empowerment through content.
2. Consumers Want to Feel Empowered
Unless your business sells relatively low-cost goods, people aren't going to be convinced to buy from you without doing a bit of their own research. They want to feel empowered, like they're the ones in control—not as if someone else is making the purchase decision for them.
Think about it. If you had to make a purchase that would cost a considerable amount of money, you wouldn't blindly dive into it based on a passing remark your friend made. You'd look into their recommendation yourself.
That's where content marketing comes in. It provides potential customers with all the resources they need to learn about your business in order make an informed decision.
Content Marketing
Content comes in the form of your business' webpages, blog, social media pages, email newsletter—any means through which you can anticipate the questions your potential customers may have, and answer them.
In other words, there's valuable content coming straight from your business. You're not relying on others to do it for you.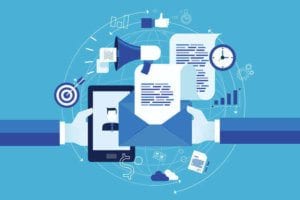 3. Your Competitors are Going to Leave you in the Dust
If you've been relying on word-of-mouth marketing, it's likely that you've neglected the digital marketing revolution. Whether it's because you're not an avid Internet-user or because you have reservations about the costs of online marketing, there are many viable solutions available to you.
A study conducted by research firm Clutch concluded that 82 percent of small businesses report that digital marketing is critical to success, with 70 percent indicating plans to implement a digital marketing plan by the end of 2017.
This means you should consider yourself lucky if your competitors haven't already established their online presences, complete with beautifully-designed, user-friendly websites and effective digital marketing campaigns.
Even if your competitors have mediocre internet marketing strategies while you have none, they're at a huge advantage over you.
It's time to stop pretending that word-of-mouth is going to generate enough revenue to sustain your business into the future. An online presence for your business is imperative, so it's time to start exploring your options for creating one!