Guerrilla marketing uses limited resources and unconventional tactics to create a sizable splash in a very public space. Although these branding campaigns may reach fewer people, guerrilla tactics often leave a lasting impression. Guerrilla marketing is popular today, because it's a cheap way to quickly build brand awareness. From Jakarta to London to Manhattan, we present five campaigns that up-the-ante for all marketers.
Legendary Guerrilla Marketing Campaigns
1)      Bounty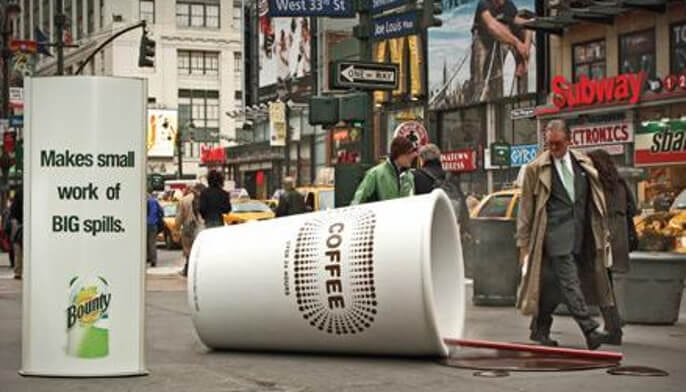 Bounty, which sells paper towels, picked up major creative points for this 2009 guerrilla-style campaign. "The Quicker Picker Upper" installed larger than life messes on the sidewalks of New York and Los Angeles. Nearby, a Bounty sign read: "Makes small work of BIG spills."
2)      Frontline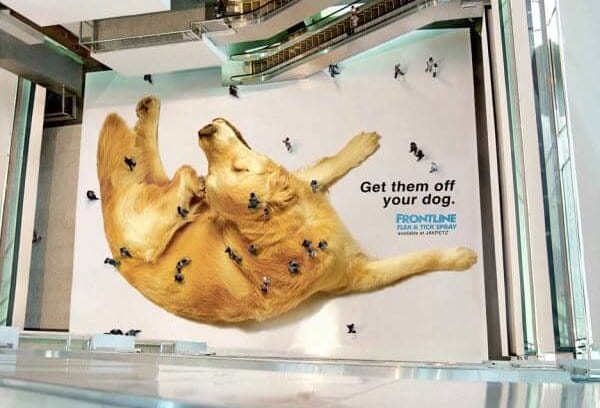 While many guerrilla campaigns are small in scale, they can spread across the world if they offer the right optics. This Frontline tick spray ad stretched across the floor of a mall in Jakarta, Indonesia. When seen from the building's upper levels, customers below looked like ticks moving across a dog's body.
3)      Folgers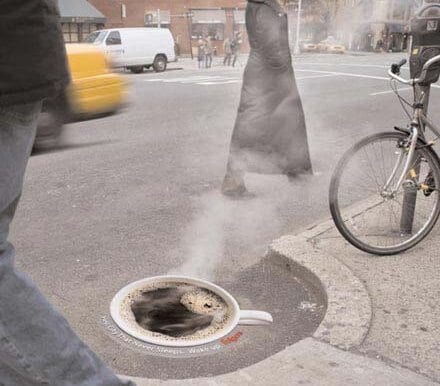 In 2006, Folgers Coffee caught many New Yorkers off-guard when they transformed a man hole cover at the corner of 7th Avenue and Bleecker into a giant cup of joe. Around the outside of the steaming cup of coffee, there was this message: "Hey, city that never sleeps. Wake up. Folgers."
4)      IKEA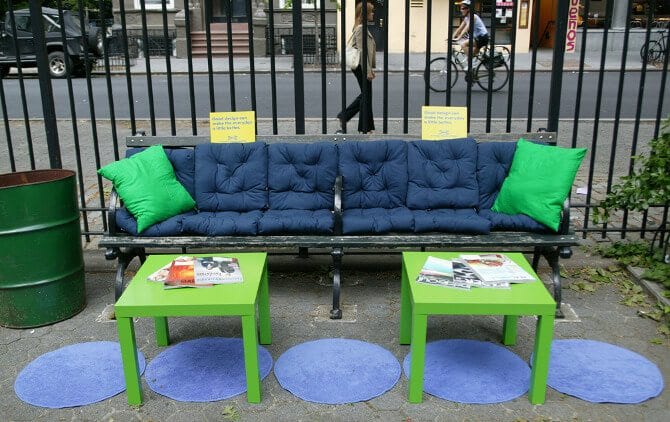 IKEA's 2006 "Everyday Fabulous" campaign sought to improve its brand awareness by introducing an element of comfort to everyday living. In New York and Paris, IKEA decorated public settings with their products, including adding sofas and pillows to bus stops and curtains to train windows.
5)      Adidas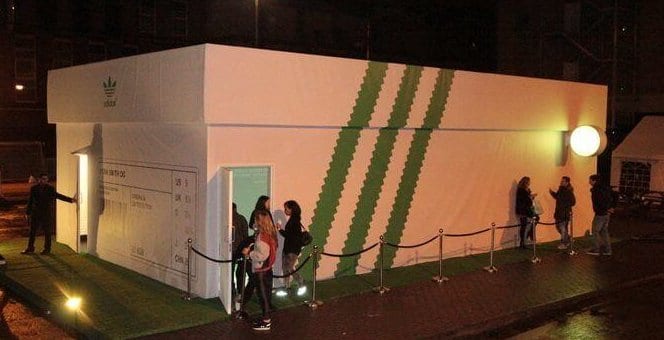 The pop-up shop is another popular modern marketing tactic. In London, shoemaker Adidas branded a whole store in the image of a shoe box to celebrate the launch of a new sneaker collection. The special shop created buzz for the sneaker's release before its short-lived run ended.
By creating a public spectacle, these five guerrilla marketing campaigns used a completely unique branding strategy. Their style and creativity will live on even years after theses temporary installations have been dismantled.