Do you remember Friendster, Ping or Orkut? Probably not. Unlike Facebook, these social media platforms failed to stand the test of time. While they may be long gone, they have left a lasting impression on the history of social media.
Remembering Short-Lived Social Media Platforms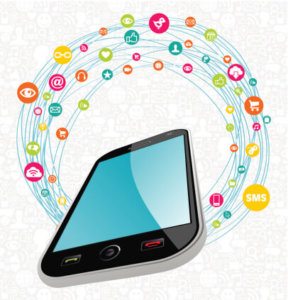 1)      Friendster
Friendster, which launched in 2002, was the first social media network to allow users to create profiles and share content, such as videos and pictures. While it was briefly popular, the platform suffered a massive drop in traffic after it was redesigned in 2009. Friendster lost users to other social media giants, because it was difficult to navigate and prioritized content over connections.
2)      iTunes Ping
Ping lasted only two years before Apple shut it down in 2012. Billed as a social media platform for music lovers, Ping allowed users to add friends, follow artists, check out local concerts and see friends' playlists. This social media platform was shuttered after Apple was unable to ink a partnership with Facebook. Ping wasn't a hit with users, because it asked them to recreate their existing social networks and included a heavy rotation of advertising.
3)      Orkut
Google's Orkut was a short-lived social media site in the early 2000s. The tech giant launched Orkut after a failed bid to buy Friendster. Orkut had many of the same features of today's social media platforms, such as the ability to add friends, share content and create lists. However, it lacked user privacy protections that are standard today. Rather than fix Orkut's shortcomings, Google shuttered it to focus on Google+ and YouTube.
4)      Yahoo! Buzz
Yahoo! Buzz is yet another failed social media platform launched by a successful search engine. Its Buzz's angle was to allow users to generate and share their own news stories. However, the social network's emphasis on editorial moderation scared off many users. Although its format might have worked in today's era of fake news, Yahoo! Buzz folded in 2011.
5)      Peach
Like many social media apps, Peach's 2016 debut made headlines. The app, which was built by a co-creator of Vine (another defunct social media network), allows user to post, simple funny updates throughout the day. However, Peach was never able to cut through the competition. In almost no time at all, the app went from being the next big thing to being non-existent.
Like any fad, social media platforms can quickly go in and out of style. As social media use expands, the sites that survive will be the ones that can constantly adapt to users' changing needs and demands.