If you know anything about SEO, you're probably aware of the importance of ranking high on SERPs (which stands for search engine results pages). However, it's also essential that you know what can be found on these pages. So, without further ado, here are some of the key elements that make up a Google SERP.
The Essential Elements of a Google SERP
Advertisements
When you search for something on Google, you will notice advertisements on the top, bottom and side of the page. They will always have a colored "Ad" label next to them to help differentiate from regular, non-paid entries.
A Google ad is ranked based on the bid amount, as well as how relevant and useful it is to a search query. They'll occasionally push organic results up or down a page depending on placement.

Featured Snippet
When you search for a specific question, a featured snippet will appear. This organic result is usually created by pulling relevant information from the target page. Snippets will usually have higher click-through rates than traditional organic results since they are near the top of the page.
The goal of these snippets is to extract information from a relevant query that answers a specific question. Ideally, after reading the featured snippet, a user will not need to consult any other pages for their answer.
Image Pack
If you've ever Googled something and been presented related images, that's called an image pack. They usually only appear on specific searches that Google deems appropriate. In order to land on this panel, images must contain:
File name with keyword
Alt-text with keyword
Readable URL
Title attribute
Optimized image size
Without these key inclusions, it's rare that your entry will find its way to a Google SERP image pack.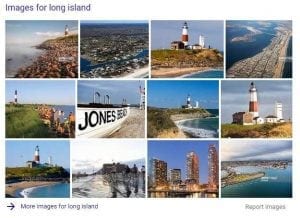 Local Pack
If a search has local intent, the Google SERP will include a Local Pack. The Local Pack contains three of the top physical locations most relevant to the keyword. This feature is how so many brick-and-mortar businesses market locally.
These entries will be laid out on a map with pinpoints corresponding to their physical location. Underneath, you can find each business name, phone number, address and sometimes even their hours.
Local Teaser Pack
In the same style as the Local Pack, the Local Teaser Pack will contain three physical entries of businesses like hotels and restaurants. In addition to the features included in the Standard Local Pack, the Local Teaser Pack will also contain reviews, images, features and pricing.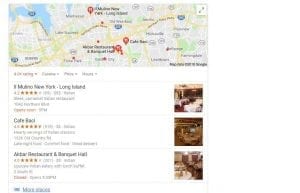 To truly succeed with search engine optimization, it's important for you to familiarize yourself with the Google SERP.