When it comes to communicating and engaging with prospects, email marketing is the so-called 'straw that stirs the drinks.' It's a productive, cost-effective way to reach a large segment of your audience and present them with relevant content and offers. But, since successful performance is measured in clicks and opens, here are a few email marketing tips that should increase both.
Professional Email Marketing Tips for Small Businesses
1.      The Window of Opportunity
When a prospect fills out a form to join your company's newsletter or mailing list, it's important that you email them within 24 hours. This window of opportunity—while you're still fresh on their mind­—is an essential time to set expectations and further establish your brand.
Depending on how they interact with your email, you will get a pretty good idea of their future engagement. For most businesses, the tools you're using to set up campaigns should also have email workflows that automatically follow-up with new contacts in a timely manner.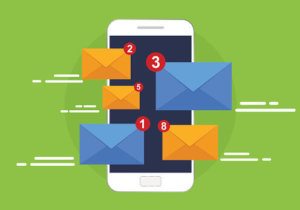 2.      Subject Lines
When crafting your email subject lines, you want to make sure that they're always clear and compelling. After all, it can be difficult to stand out in a crowded inbox these days.
Clearly communicate the value of the offer and content contained inside of the email.
The simple addition of verbs and action-oriented language will urge your readers to open your email.
Last but not least, it's best to keep subject lines under 50 characters or they might not be fully seen in your contact's inbox.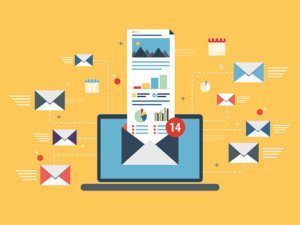 3.      Keep it Brief
You only have so much time to get your message across in an email before a reader loses interest. That's why it's a good idea to keep your copy short and concise. Get to the point quickly without adding too much filler text.
Most people are going to skim through your email anyway, so try to use visual breaks like separating a big block of text into multiple paragraphs or bullet point to help them out. Besides, too much text bunched together is a big no-no for some spam filters that can potentially block your email completely.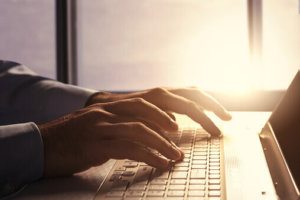 4.      Essential Elements
In order to keep prospects moving along through the buyer's journey, there are a few simple elements to add to your email, which can greatly improve engagement.
First of all, one clear, easy-to-find call-to-action (CTA) is an excellent way to provide value for your readers in the form of a relevant eBook or free quote.
Don't forget to add some social sharing buttons to your emails to increase the number of people who may view your content.
When more people are exposed to your email, you will have more qualified opportunities to make a sale. Luckily, most email marketing templates have social sharing buttons built-in already.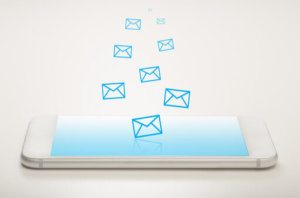 5.      Preview
Finally, before you hit send, always test the email by sending it to yourself to ensure it loads correctly. You'll also be able to see if links are working and images are appearing. This is your last chance to proofread and double-check everything before it reaches your audience's inbox.
These email marketing tips will help to strengthen your branding, connect with your audience and increase sales.