An essential component of any successful business is an ability to effectively market their products or services to their target audience. They use social media and original content to expose their brand to the masses. Though sometimes, people can get too bogged down by content supplied directly by the business that is selling to them. If a marketing campaign feels too forced or unnatural, consumers may grow to dislike the brand and label the entire campaign as "artificial." As a way to break the mold of traditional marketing strategies, some companies are incorporating user generated content as a way to integrate a source that their customers can truly relate to and trust.
Ways that User Generated Content can Work for You
Its Effect on the World of Marketing
Marketing campaigns that utilize content produced directly by customers can have a much greater impact than any other branded promotional strategy.
By seeing the effect a product or service has on a real-life customer, a prospect will be able assess their own benefits through the experience of someone who ideally has similar interests and motivations as them.
Customers are Sometimes the Best Influencers
The Moment of Truth: Customer Reviews
Every company website should make use of a customer review page where people can rate and describe their experience with a given product or service.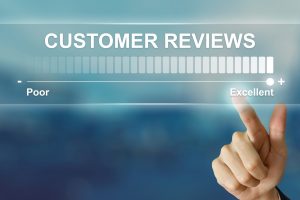 This page should also allow customers to upload original photos with their comments. This mix of direct testimonials and images can build a more personal connection with potential leads. The photos will also assist the customer in imagining themselves interacting with the product and how they personally would use it.
Making the Most of Your Feedback
Each review should be equipped with a set of specific metrics so customers can rate their experience with the product or service. Make sure these metrics are limited to only relevant information and features such as:
Customer satisfaction
Likelihood of recommending to others
Ease of use
Customer expectation versus reality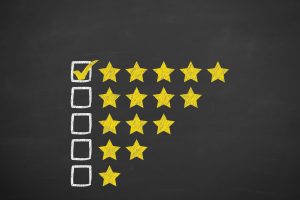 It is also smart to take some of your best reviews and post them on your company's homepage. Just make sure they match the overall aesthetic of your site's design. By showcasing these satisfied customers front and center, they can encourage prospects to explore your site and move them further along the buyer's journey.
Getting Social
Consumers are flocking to social media as a way to discover brands, while companies are looking to expand their visibility, reach, and prospects. People have the tendency to use sites like Facebook, Instagram, and Twitter as an alternate forum for expressing their use of a product or service. Businesses have begun to take advantage of these platforms to engage with their customers and promote further brand interaction.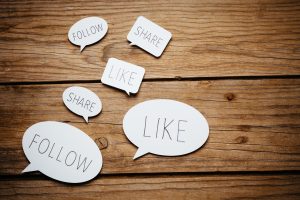 Using your social media profiles, encourage your followers to post about your brand by creating incentivized contests. Users can participate by posting a certain hashtag or contributing a relevant photo or experience that pertains to the company. Your current and potential customers will enjoy this light-hearted approach and your brand will gain more exposure in the process.